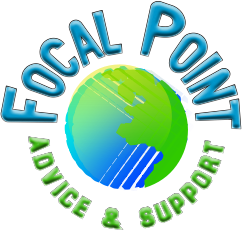 Refund Policy 1.0
When purchasing something from our forum shop, the following policy will apply.
- Focus Points will not be refunded if an item from the Focus Shop was purchased more than 2 weeks (14 days) ago.

- Proof of purchase must be provided to receive a refund.  Screenshots of your private forum, VIP subscription etc must be shown.

- You cannot receive a refund for the any VIP Subscriptions and/or packages if you have held it for more than 3 days.

- You will be refunded in Focus Points, not real money.

- For any refund of a purchased item that costs more than 450*, you will receive your recent FM back minus 25*.

Legend:      * = $        FP = Focus Points
Please note that refunds are only available if you have proof of purchase of the item you bought.  
Remember, any items you are applying for a refund for that cost over 450*... You will be taken a total of 25* from the amount you are given back.
How do I post a refund request?
To post a refund request, please comment below using the following format and your request will be processed when an administrator views it.
Code:

Forum Profile Link:

Item I want to refund:

Price of item:

Proof of purchase:

Date I purchased this item (Optional, but recommended):

Why I am refunding this item:

Rate out of 10 for this item (10 being perfect):   /10
Any requests posted without the following format being used will be automatically denied.
Wednesday, 6th of July, 2016 ; 3:29am
.